D&J Ford – New Vehicles
75 Chifley Rd
Lithgow NSW 2790
Sales: (02) 6352-2644
New Vehicles Opening Hours
Monday – Friday 8:00am-5:00pm
Saturday 9:00am-1:00pm
Sunday Closed
Ranger
Ford Ranger you can't buy better.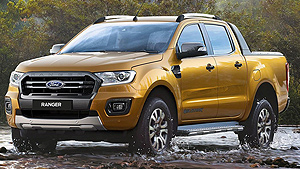 Ford Ranger's advanced technology helps you keep pace with any job. Whether on the worksite or the weekend. For example, the fuel efficient 2.2 TDCi diesel engine is more powerful than ever, while the next generation 3.2 TDCi is even more economical.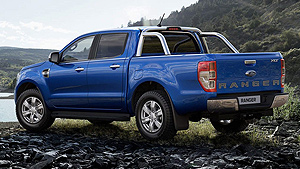 With up to 3,500kg towing capacity, you can confidently take on the biggest jobs. Especially with Ranger's Dynamic Stability Control automatically adapting to changing loads to provide greater control.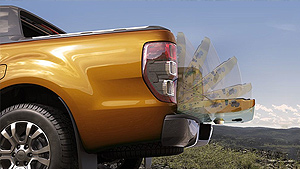 When your truck doubles as your office, a smart design makes all the difference. Packed with technology and features to help you work smarter and play harder, the 2015 Ranger is the most advanced truck ever seen in Australia.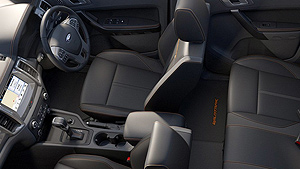 A light installed in the cargo tray gives you all the light you need to get on with the job, no matter what time of the day or night. But there's more to your job than just loading up the tray. So we've also included a 230V outlet in the cab.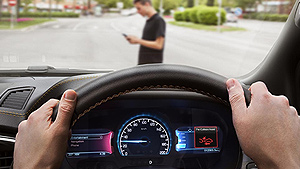 It's not only on dry land that Ranger proves that it can take you just about anywhere you need to go. A river-taming 800mm makes sure there's very little that can come between you and getting the job done.
The Ranger holds on tight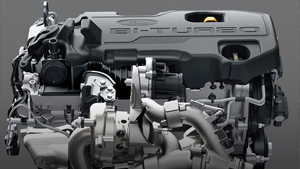 Take back control on steep inclines and sandy and other loose surfaces with e-Locking Rear Differential. Locking the rear wheels helps you gain the best possible control over challenging and uneven terrains where it can be difficult to keep both rear wheels on the ground.