D&J Ford – New Vehicles
75 Chifley Rd
Lithgow NSW 2790
Sales: (02) 6352-2644
New Vehicles Opening Hours
Monday – Friday 8:00am-5:00pm
Saturday 9:00am-1:00pm
Sunday Closed
Everest
Begins where the road ends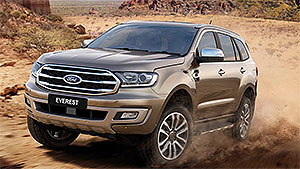 Everest's innovative Terrain Management System (TMS) helps you tackle any surface, on-road or off, at the turn of a dial. Simply engage your preferred setting to optimise traction and stability for maximum grip and control. Sand, snow/mud/ grass or rock – whatever is in front of you, Everest will take it on.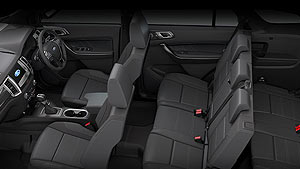 When descending a difficult gradient, activate Everest's Hill Descent Control system that automatically brakes the vehicle to take you downhill at a controlled and steady pace. This lets you concentrate on placing your Everest exactly where you want it.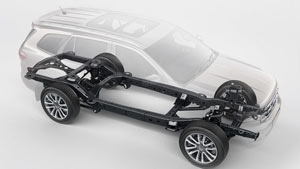 When you get that urge for off-roading just select the low-range setting and you're ready to go. With technologies like Electronic Locking Rear Differential and Active Transfer Case you can enjoy ultimate grip and traction as well as full engine torque on both rear wheels, even if one wheel is off the ground.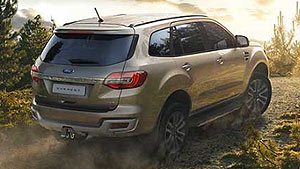 With a commanding 3,000kg capacity, you can tow your boat or even your accommodation, anywhere the road leads you.
It's athletic on the road too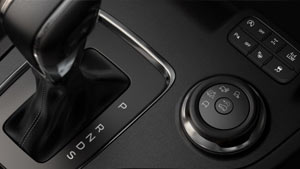 Everest may be a serious off-road SUV, but its handling and stability on the open road is pure driving pleasure. Unlike rigid systems, the Everest's superior Watt's Linkage suspension delivers superior stability and handling, along with maximum comfort.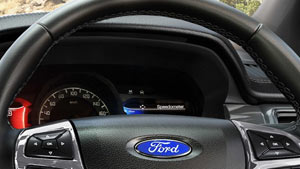 Curve Control technology is designed to maximise security on winding roads, by monitoring and reducing your speed should you enter a corner too quickly. Partnered with Advanced Traction Control, Dynamic Stability Control, and Roll Stability Control systems, Everest inspires confidence on the open road.