D&J Ford – New Vehicles
75 Chifley Rd
Lithgow NSW 2790
Sales: (02) 6352-2644
New Vehicles Opening Hours
Monday – Friday 8:00am-5:00pm
Saturday 9:00am-1:00pm
Sunday Closed
EcoSport
The city sized SUV.
Take the road less travelled.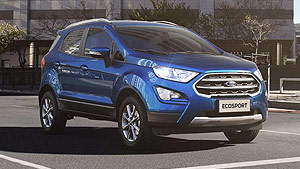 The city can serve up plenty of challenges – potholes, narrow laneways, rough surfaces, you name it. So it's good to know EcoSport is equipped to take pretty much any challenge in its stride.
When it comes to getting you where you want to go, the EcoSport means business. It puts 200mm of ground clearance between you and the road, potholes, rough surfaces or whatever else is in your way.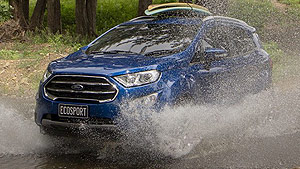 Cities are noisy. But not inside the EcoSport. Designed with an outstandingly quiet interior, the EcoSport turns even the busiest peak-hour street into a relaxing haven.
Fit in just about anywhere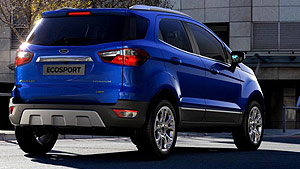 You want an SUV but your life is in the city. That's no problem with the EcoSport. Its urban dimensions make it easy to park and get around crowded city streets, yet its styling and ride height give you the confidence of an SUV.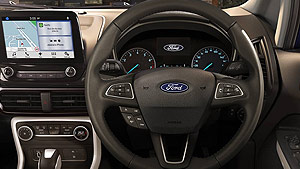 EcoSport comes with the secret to perfect hill starts. Hill Launch Assist holds the brake for a few seconds after you take your foot off, giving you time to smoothly accelerate away, either uphill or downhill, without rolling or losing control. So if others are stopped close behind you on a slope, there's no need to sweat. Available on automatic models only.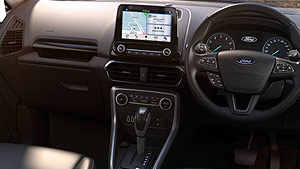 Even roads you take every day will look different in the EcoSport. It seats you higher so you see more of what's going on around you. Who knows what you might discover on the way?